Testimonials
We can help maximize the value of your video.
But don't take our word for it. Hear from real people who've partnered with Jukin Media.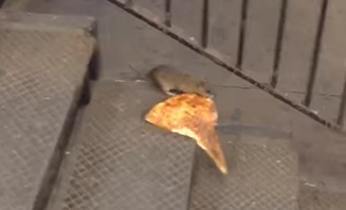 Pizza Rat
Matt Little (Brooklyn, New York)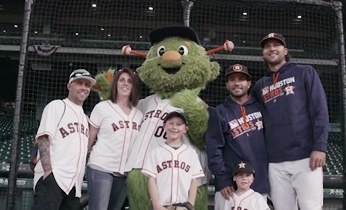 Coop's First Base Dance
Nikki Buell (Yukon, Oklahoma)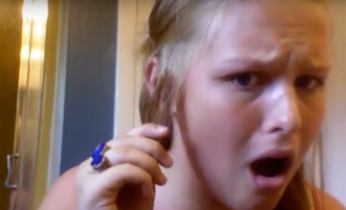 Hair Tutorial Gone Wrong
Tori Locklear (Clearwater, Florida)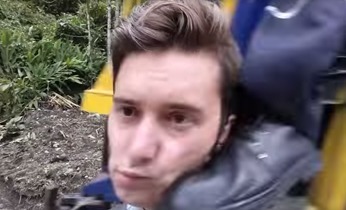 Kicked in the Head by a Train
Jared Frank (Regina, Saskatchewan)
When an eleven-second video gets nearly 40 million views on YouTube, people take notice. Jared Frank of Regina, Saskatchewan, Canada's video – Kicked in the head by a train – vaulted him to immediate Internet fame and multiple TV appearances. Years after his video went viral, Jukin is still licensing the video and maximizing its value for Jared.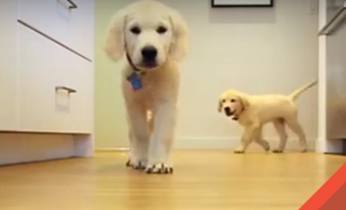 Pups Running for Dinner Timelapse Style
Chris Cardinal (Phoenix, Arizona)
Chris and Nina Cardinal filmed their golden retriever puppies during their evening dinner ritual over a period of several months. When they stitched the footage together, a viral videos sensation was born. Chris spoke with Jukin about the experience, and offered valuable advice to other viral video owners.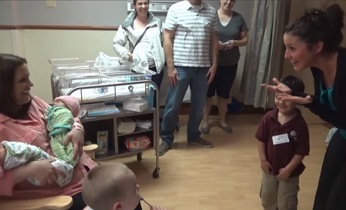 New Parents Surprise Family with Twins
Sharon Rademacher (Pensacola, Florida)
Frequently Asked Questions
Have a question that we didn't cover below? Contact us today!
Viral videos are immensely popular globally, so it takes a global company to monetize them to their full potential. With offices in Los Angeles, New York, and London, Jukin's team is at work 24 hours a day, seven days a week, making sure your video gets in front of the right people. As a result, we have deep, longstanding relationships with TV networks, websites, advertising agencies, and other entities that license viral videos. Founded in 2010, Jukin was the first company ever to help people make money by licensing their amateur video footage. No company can match Jukin's experience or expertise when it comes to generating revenue from viral videos.
Jukin Media is the most trusted name in the industry, with partnerships that include many of the world's largest news and video websites like The Huffington Post, Yahoo and AOL. Some other licensing companies rely on third parties to distribute their partners' videos online, meaning a percentage of revenue goes to those third-party companies for providing this service. We distribute videos directly to publishers, limiting the number of parties that get a percentage of the revenue your video generates.

Additionally, we're the only licensing company that is working with Facebook to develop its suite of copyright protection tools. We're also the only licensing company that produces our own TV shows -- we'll pay you a license fee if your video is used in one of our shows, and we only use video clips from the Jukin library, which means that our shows are exclusive opportunities for Jukin partners to earn revenue.
You retain FULL ownership of your video. Jukin Media is not buying ownership of your video, only the rights to represent and manage your video on your behalf. Representing your video exclusively allows us to keep the price of your video competitive and enables us to enforce the copyright of your video by ensuring no one else uses it without permission.