Testimonials
We can help maximize the value of your video.
But don't take our word for it. Hear from real people who've partnered with Jukin Media.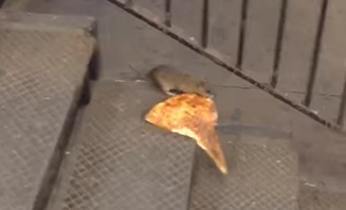 Pizza Rat
Matt Little (Brooklyn, New York)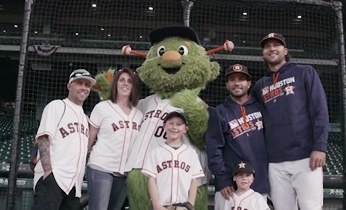 Coop's First Base Dance
Nikki Buell (Yukon, Oklahoma)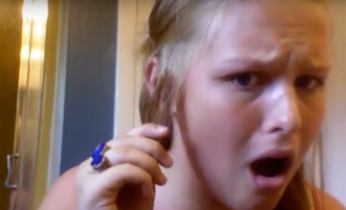 Hair Tutorial Gone Wrong
Tori Locklear (Clearwater, Florida)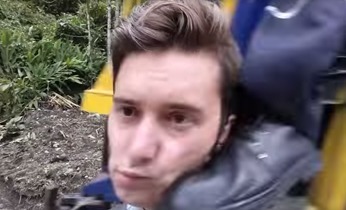 Kicked in the Head by a Train
Jared Frank (Regina, Saskatchewan)
When an eleven-second video gets nearly 40 million views on YouTube, people take notice. Jared Frank of Regina, Saskatchewan, Canada's video – Kicked in the head by a train – vaulted him to immediate Internet fame and multiple TV appearances. Years after his video went viral, Jukin is still licensing the video and maximizing its value for Jared.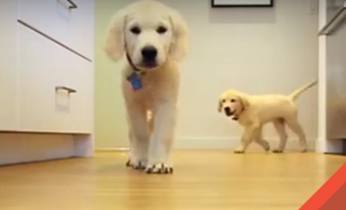 Pups Running for Dinner Timelapse Style
Chris Cardinal (Phoenix, Arizona)
Chris and Nina Cardinal filmed their golden retriever puppies during their evening dinner ritual over a period of several months. When they stitched the footage together, a viral videos sensation was born. Chris spoke with Jukin about the experience, and offered valuable advice to other viral video owners.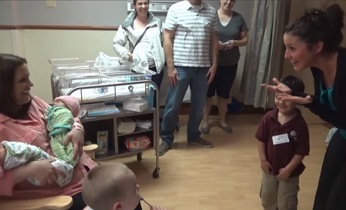 New Parents Surprise Family with Twins
Sharon Rademacher (Pensacola, Florida)
Frequently Asked Questions
Have a question that we didn't cover below? Contact us today!
Viral videos are immensely popular globally, so it takes a global company to monetize them to their full potential. With offices in Los Angeles, New York, London and Sydney, Jukin's team is at work 24 hours a day, seven days a week, making sure your video gets in front of the right people. Jukin-represented videos have appeared on TV shows like The Ellen Degeneres Show, Today, Good Morning America, CBS News, MTV's Ridiculousness, and many others, and in commercials for brands like Google, Nike, Holiday Inn, and Taco Bell.
Monetize
We begin to monetize your YouTube views as soon as you sign the agreement. There's absolutely no waiting period. We will also place a claim on any unauthorized copies immediately, ensuring only you, the rightful video owner, is making money from your video, rather than any individuals who may have uploaded your video to their channel in hopes of gaining followers, shares, or royalties. We use YouTube's Content ID system to discover the copies, and we have a dedicated team who manually searches for your video to claim copies from compilations, video memes, and other types of videos that Content ID may fail to pick up.

Protect
Our Rights Management team works around the clock to ensure your video rights are being protected. We monitor all corners of the internet to keep track of your video, issue DMCA takedown notices when applicable, and ensure that wherever your video is used, you are being paid for it. You can also let us know if you see your video on a Facebook/Instagram page that you don't want to be associated with, and we will take appropriate action to have it removed.

License/ Distribute
We have licensing professionals around the globe that proactively send your video to advertising agencies, TV shows, news organizations, and websites. When your video gets accepted, you get paid. Our online distribution network includes The Huffington Post, Associated Press, Yahoo, AOL, The Chive, and many other websites that receive every single video that Jukin signs on. Our goal is to get your video licensed as many times as possible, to maximize your revenue opportunities.

Once you sign with Jukin, your video gets added to our extensive video library where professionals from the TV, advertising, and media industries search for viral video clips on a daily basis. When their search criteria matches your video, they can view your video and even download it directly from our database. Clients routinely discover and license videos from our library months and even years after the video initially went viral.

Promote
Jukin Media is the only licensing company with tens of millions of followers on Facebook and YouTube. We can promote your video to our followers to help give it a viral boost, and we can tag your Facebook page or credit your Instagram/ Youtube page when we post it to ensure that you receive the credit you deserve. To promote your videos, we use pages such as are This Is Happening, FailArmy, People are Awesome, and The Pet Collective, which can generate considerable interest and exposure for your video. Each of these brands caters to a different audience looking for different content while remaining family friendly.
Jukin Media is the most trusted name in the industry. We do not rely on third parties to syndicate our content, unlike some other licensing companies. This allows us to control when and where your video is used, and it allows us to ensure that a larger percentage of the revenue ultimately ends up in your pocket.

Family Friendly - We ensure your video is not placed against any derogatory or explicit content. Our professional licensing team realizes what's at stake beyond a quick buck. Our video partners trust us to represent their content, which is a privilege and responsibility that we don't take lightly.

Ethos team - We have a team dedicated to working only with major advertising agencies and brands to get your content placed in national or international TV commercials. Ethos will leverage the company's proprietary licensing technology to work with brands and ad agencies to target and clear user-generated content (UGC) for their use in marketing campaigns. TV commercials are one of the highest paying opportunities for your video.

Dashboard - All video owners will have access to their own personalized dashboard so you can keep track of where your video has been licensed, when, how much you have earned, and the status of all payments. You have the ability to select your payment preference by choosing from Paypal, check, or bank transfer.

Partner Support - We recognize that you will have questions after signing the agreement which is why we have a team on standby to take your calls and answer your emails about payments, video status, media requests, and any other questions you may have. Unlike some of our competitors, we don't become unresponsive after you have signed the agreement.

Rights Management - We are confident we are the only licensing company with a Rights Management team dedicated to protecting your video around the clock in three different time zones. With a global audience it takes a 24/7 team to protect your video. We don't just protect your video on YouTube. We scour the internet as well as TV shows to make sure your video is not used without permission. In certain cases, Jukin Media will take legal action on your behalf to ensure that your video is protected.