Download the Definitive Guide to User-Generated Advertising
With research and insights from The University of Southern California Master's Program in Applied Psychology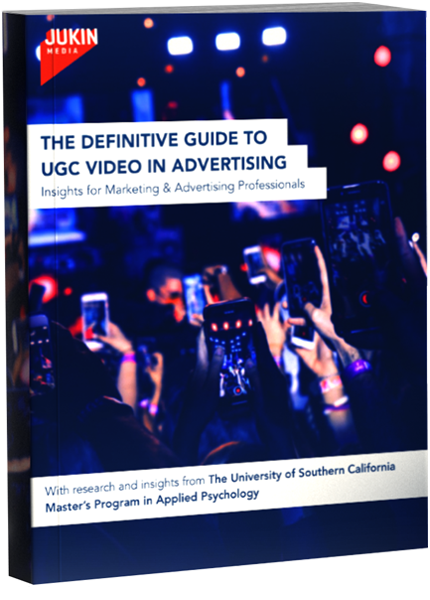 Authenticity is key in today's advertising landscape, which is why many brands have begun embracing user-generated content as a way of bringing an organic feel to creative campaigns. The Definitive Guide to User-Generated Advertising offers scholarly research insights, context, and practical advice for how brands can incorporate UGC and amateur footage into their campaigns.
Download the guide for access to the following:
* Findings from primary research conducted by the University of Southern California's Master's Program in Applied Psychology
* An inside look at how user-generated ads perform with audiences relative to traditional video ads
* Do's and don'ts of using UGC for ad campaigns, including tips on licensing and clearance
* Insights for creating compelling six-second ads
* Techniques and tactics for storytelling with found footage
Browse Jukin's library of more than 50,000 hand-selected UGC videos, or contact us today for more info.