FailArmy Now Available on VIZIO WatchFree+, VIZIO's Free Streaming Service on SmartCast
By Jukin Media on August 20, 2021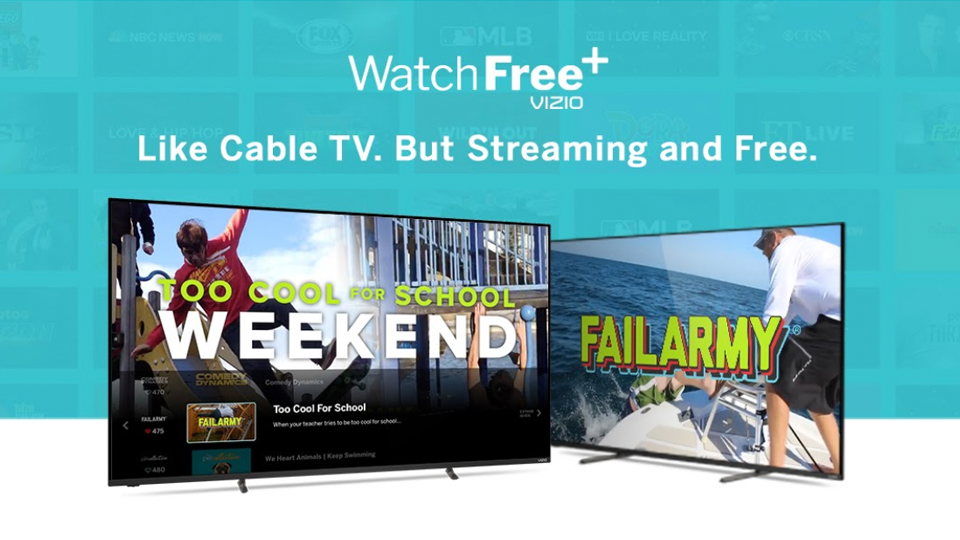 FailArmy is now streaming on VIZIO SmartCast TVs with VIZIO WatchFree+. SmartCast users have round-the-clock access to freshest and funniest fails, hilarious pranks, and comedy.
WatchFree+ is built-in to VIZIO SmartCast TVs with no logins, subscriptions or fees required. It's like cable TV, but streaming and free! SmartCast has something for everyone; movies and TV shows, sports, kids and family, news, interests and lifestyle, gaming and more.
FailArmy is the internet's top source for the best fail videos and compilations. Powered by fan submissions from all around the world, FailArmy has experienced explosive growth, recently hitting 15 million subscribers on YouTube. On streaming, the growth has been powered by the creation of popular original shows, including FailFactory, FailArmy Now, FailArmy Playlist, and Recording for Duty, which can be streamed 24/7 on VIZIO WatchFree+. Audiences can find FailArmy in the WatchFree+ electronic program guide, Channel #475.
The latest WatchFree+ programming is now available on all VIZIO SmartCast TVs. For more information about WatchFree+, visit https://www.vizio.com/en/watchfreeplus.